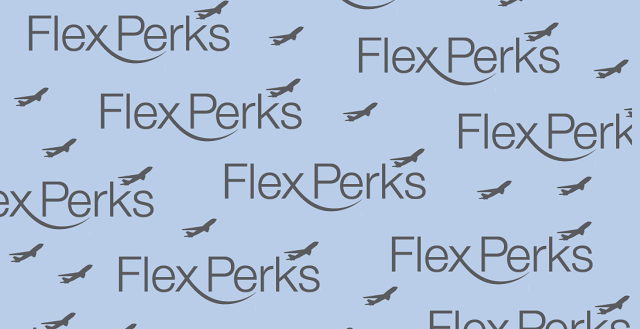 22 Aug. 2019
Puzzled
Flexperks has lost appeal for most people in the travel rewards game.  I've had a U.S. Bank credit card since I was in college that has earned rewards, although if I remember correctly, the card did change in some way over a decade ago.  I wasn't tuned into the points hobby back then, and am pretty sure that I signed up for the card because a cute girl was working at a bank booth during a football game, so it makes sense that the card that's been in my wallet the longest isn't elite.
Through the 20+ years that I've had some version of this card, I've managed to accumulate a decent stack of Flexperks rewards.  I've redeemed hundreds of thousand points for travel (all flights) but am still left with roughly 300,000 that are sitting there collecting dust.  Lately I've been earning some extra money through loyalty rewards and even redeeming transferrable points for cash in order to stay on my path to early retirement.  Over the past few weeks, I've been trying to understand how my Flexperks stash of points fits into that mix.  At worst, I could cash out the points for 1 cent per point, or roughly $3,000.
Not So Flex(ible) Perks
One major negative with Flexperks is that they are nice and competitive for redeeming (mostly economy) flights with, but the other travel options (hotels, and car rentals) are not competitive with other major bank reward programs like Chase.  I've even done hotel searches with Flexperks at 1.5 cents per point (cpp) and Ultimate Rewards (Chase) at a lesser 1.25 cpp, and Chase still charges less points than Flexperks.  I don't have any experience booking cruises with Flexperks (or any other bank points for that matter), and also have no interest in that option, but assume that it's also not an advantageous redemption compared to the competition.
My thought of late has been the longer that I wait to book flights and redeem at 1.5 cpp, the less those rewards are worth to me vs. cash.  Also, Flexperks also aren't as easy to earn as Chase Ultimate Rewards, Citi Thank You points, or Amex Membership Rewards, so there are a lot of negatives working against these points from the start.  However, if I could use my stack of Flexperks and redeem at 1.5 cpp through Real-Time Mobile Rewards, that might change my strategy.
Call to Action
Cashing out my points for $3,000 is fine as a base scenario, but since the points are worth 1.5 cpp (or 50% more) when used for travel redemptions, I was hoping to get more than 1 cpp out of these points in some form of cash (out) redemption.
Initially I thought about applying for the U.S. Bank Altitude Reserve during my recent App-o-Rama and combining points from the two cards.  I gave that idea up after making a series of recent calls to US Bank to inquire about traditional Flexperks vs. those linked with the Altitude Reserve card.
In my calls, I spoke with people directly connected with the Flexperks and Altitude Reserve programs over the past couple of weeks said that my current Flexperks cards (Flexperks Business Visa, Flexperks Select+) did not have the Real-Time Mobile Rewards benefit. Unfortunately they were wrong, or at least partially wrong.  The Altitude Reserve card, Flexperks Visa card, and Flexperks Business Visa cards all have Real-Time Mobile Rewards work and offer 1.5 cents value towards travel.  So one of my cards actually did have Real-Time Mobile Rewards. A thank you to reader Rick, who advised me of this in the comments – I appreciate it.  This video and webpage detail how to enroll in Real-Time Mobile Rewards, including a 500 point bonus for enrolling.  For "travel" purchases, points have a 1.5 cent per point value.  All other purchases are valued at just 1 cent per point.
I was told by one U.S. Bank representative linked with the Altitude Reserve program that Real-Time Mobile Rewards only work with U.S. based charges, although I'm not sure how purchases with foreign airlines would or would not work.  There are also minimums for redeeming Real-Time Mobile Rewards:  lodging must be $500.00 or more, while car rental need to be $250.00 or higher.  Redeeming Flexperks for travel at 1.5 cpp after the fact is a nice perk, but I'm not crazy about minimum cost enforcement.
I also learned that Flexperks between some U.S. Bank rewards cards can be transferred to Altitude Reserve card products and the Altitude Reserve points, however only 20,000 points a year can be transferred.  Who is the ad wizard that came up with this rule?  At that rate, it would only take me 15 years to transfer all of my points over to the Altitude Reserve, assuming I didn't earn any more rewards in the future.  Not crazy about that deal either, although it likely won't affect my decision.
Back Door?
Then I thought about maybe back-dooring a redemption to get increased value such as booking a refundable flight using Flexperks at 1.5 cpp, then cancelling the flight down the line and hopefully getting a statement credit or some form of cash for my efforts.  Initially I didn't think the Flexperks travel portal had refundable flights as an option, but then I found a few first class refundable flights with Alaska Airlines.  Better yet, the cost of the flights matched my points balance almost perfectly.
I then searched online, mostly via FlyerTalk, to see if anyone else had luck with refundable flights with Flexperks as a cash-out model, but didn't find any examples.  I then called the Flexperks travel center and inquired about refundable flights and what would happen, explaining to them that I had hoped to book a flight for next year and wanted the security of a refundable flight in case my plans changed.  The phone representative knew exactly what would happen, and explained that points are lost when cancelling non-refundable flights.  However, points for refundable flights are actually redeposited for free back into the member's Flexperks account.  So even if I wanted to get rid of my points in a redemption to make room for a cash-out of some sort, it wasn't possible!
Going Forward
Now I'm not really sure what to do. I'm hoping to cage dive with great white sharks again at least once in the next year, and am not sure that the charge will code as travel according to how U.S. Bank defines travel.  Plus those charges are likely to occur outside the U.S..  Most of my flights each year are international, and I generally use airline miles for those trips.  Occasionally I'll jump on a cheap airfare and use Flexperks or Chase Ultimate Rewards to book with, but it's very sporadic.
Ultimately though, the main pull to redeem Flexperks at any rate, is to hedge against shutdown from U.S. Bank.  U.S. Bank is fairly trigger happy in terms of shutting people down, and unfortunately my accounts don't camouflage that well into the background of regular usage.  I've applied and been approved for, a few new U.S. Bank cards in the past year (and one of those this past week), so fears of a shutdown are more prevalent now than in years past.  If I was shutdown via U.S. Bank, I doubt I would ever get any of those 300,000+ points back.  In that way, cashing the points in at a meager 1% is actually a very reasonable play in my mind.  For now, I'm on hold for a bit to let this information digest and to hopefully find a meaningful way to get more value out of this pile of points than a simple 1% cash-out.