13 Oct. 2017
Points Saved Me Thousands
The best thing about cage diving with great white sharks, was seeing great white sharks up close and personal.  Diving with sea lions on the way back from cage diving was also really cool.  But one of the most underrated parts of my trip was the fact that I paid for so much of it with points.  On my trip to Fiji and Australia, I used points for:
– First and Business class flights to Fiji
– Economy flights within Fiji
– Scuba diving on the pristine Namena Reserve
– Hotel stays in Fiji
– Business class flights to Australia
– Economy flights within Australia
– Hotels in Australia
– Great white shark cage diving
– Touring the Great Ocean Road in Australia
– Taxi rides, flight taxes, and other misc. fees
Using points for the great white shark cage diving alone saved me $3,000.  The points that I used for the trip were Chase Ultimate Rewards, Alaska miles, Barclay Arrival, Club Carlson and Hyatt points.  I used the Chase Sapphire Reserve and the 1.5 cpp redemption for my domestic flights in Fiji, otherwise my redemptions were straight forward.  Factor in all of the flights and hotels, and I probably saved $15,000-$20,000.  The only costs that I was really left with were food and souvenirs, but my beer expense Down Under was substantial!
Here's a few more photos from the cage diving.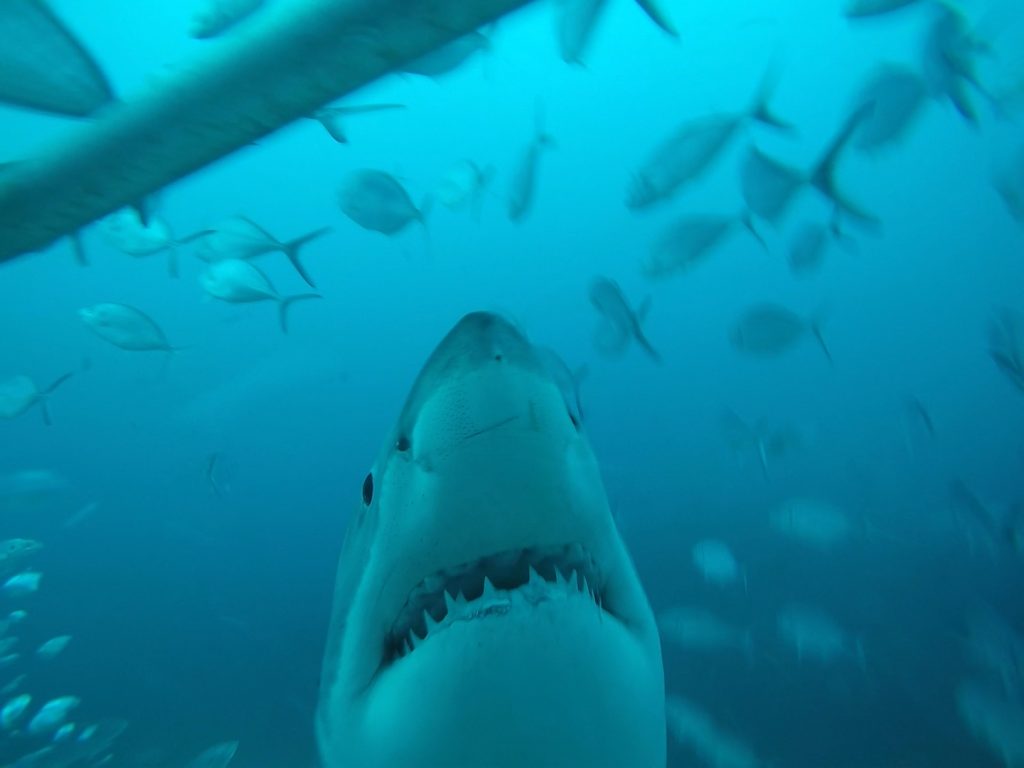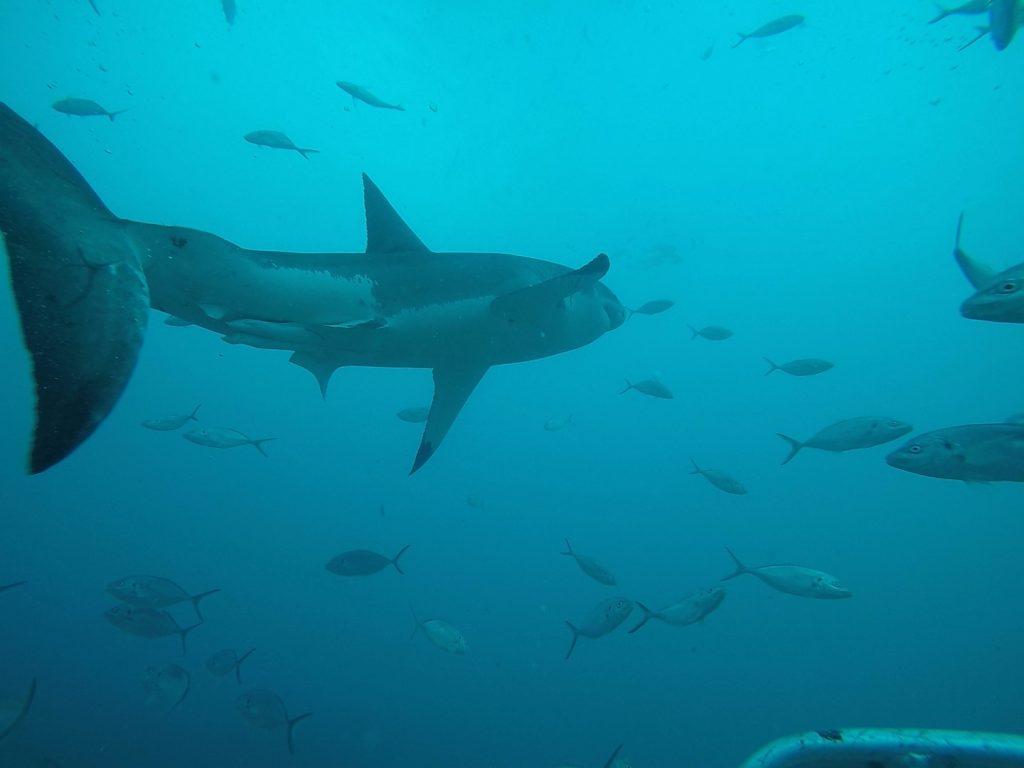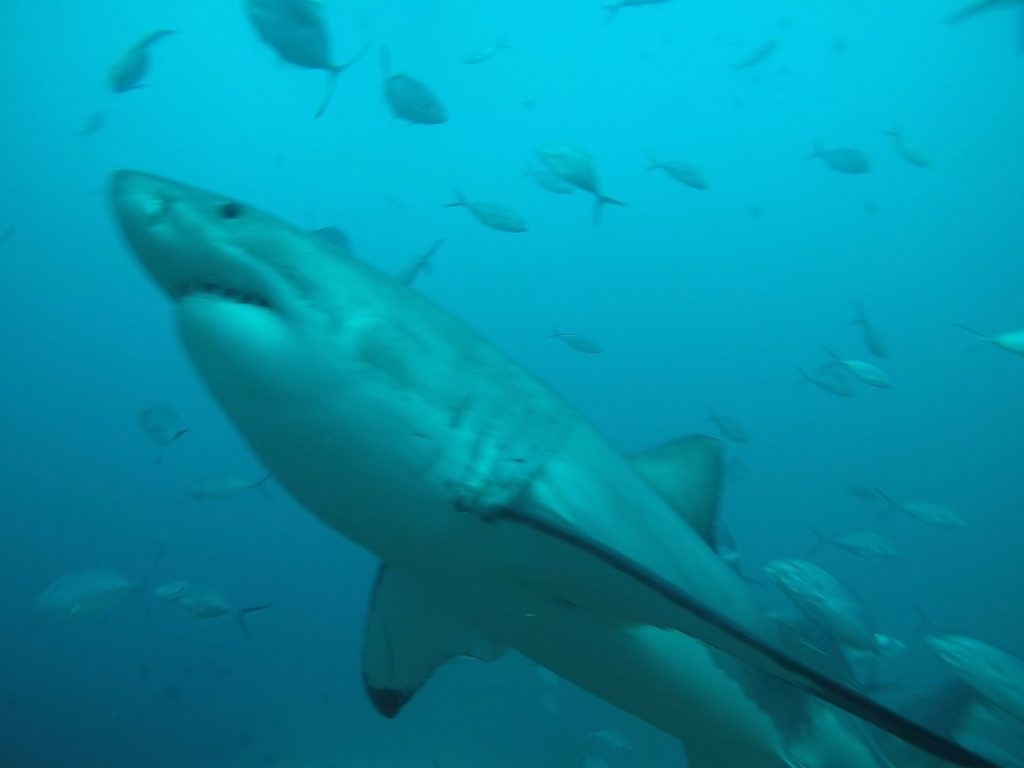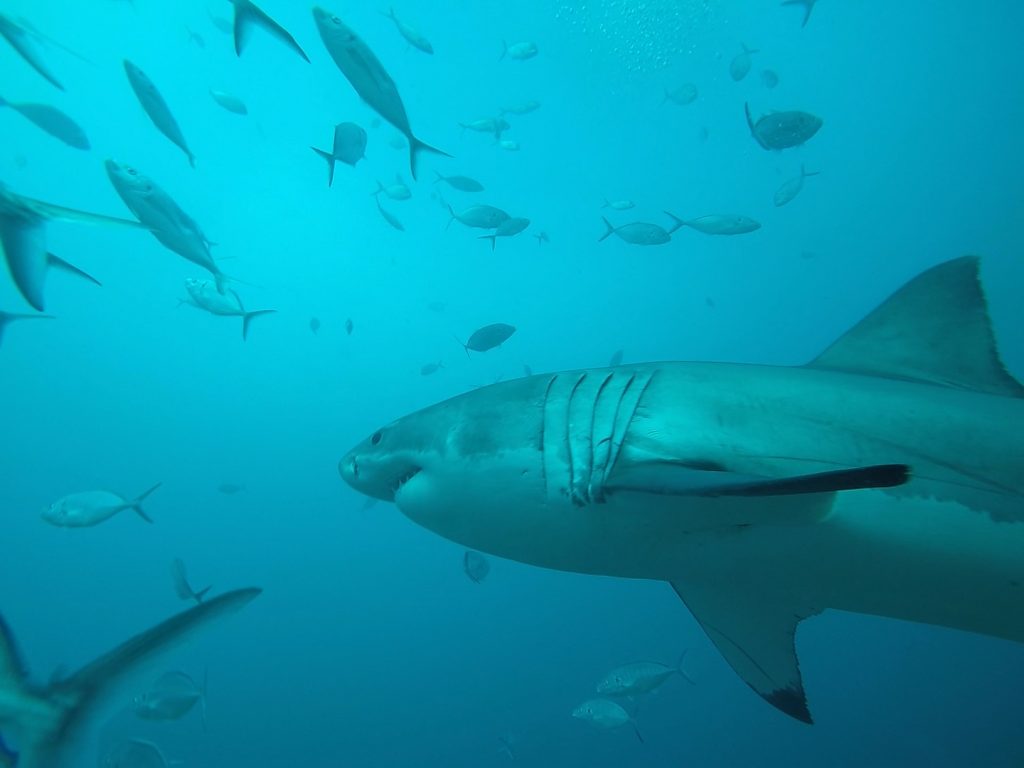 I've now cage dived with great white sharks in South Africa and Australia.  I'm looking into the crystal clear waters of Mexico for  some similar dives in the near future.