18 Jul. 2017
The Best Things to See and Do in South Africa
I've highlighted the top must see and do's for a first visit to South Africa.  There are many beautiful destinations around the world, but taken as a whole, it's hard to imagine any country being more scenic than South Africa.  Each person has their own timeline and budget so the list isn't one size fits all, but after a month of travel around the country, I was able to see and do some pretty cool things.
1.  Hike Table Mountain (2 to 2.5 hours up, less going down) – Table Mountain and Lion's Head are two mountains overlooking greater Cape Town and the ocean behind it.  Each provides some of the most scenic and picturesque views in the entire world.  To use a trendy travel term, the views are just epic.  Visiting one of these two mountains is an absolute must if you visit Cape Town.  The Table Mountain hike isn't for the meek as it's fairly grueling and 2 – 2.5 hours long.  Any hotel, hostel, or person in Cape Town can tell you where to begin and how to best get there.  One important thing to point out is that hiking the mountain gets HOT.  Climbers are in the sun for the majority of the climb, even in the "winter" months.  It's best to hike as early as possibly or go later in the day.  Either way, bring sun protection and enough water.  I could run a marathon tomorrow if I needed to, but the hike and heat kicked my ass.
2.  Ride the Table Mountain Cable Car (at Table Mountain) – if you don't want, or can't physically make the hike, there is a wonderful, unique and very scenic alternative to see one of the best views in the world – the Table Mountain Cable Car.  Taking the cable car costs 100 rand $9-$10 US.  Please note that sometimes the cable car is in repair and closed.  Don't just show up expecting to be able to take a ride up or down.  Check with locals and schedules for further information.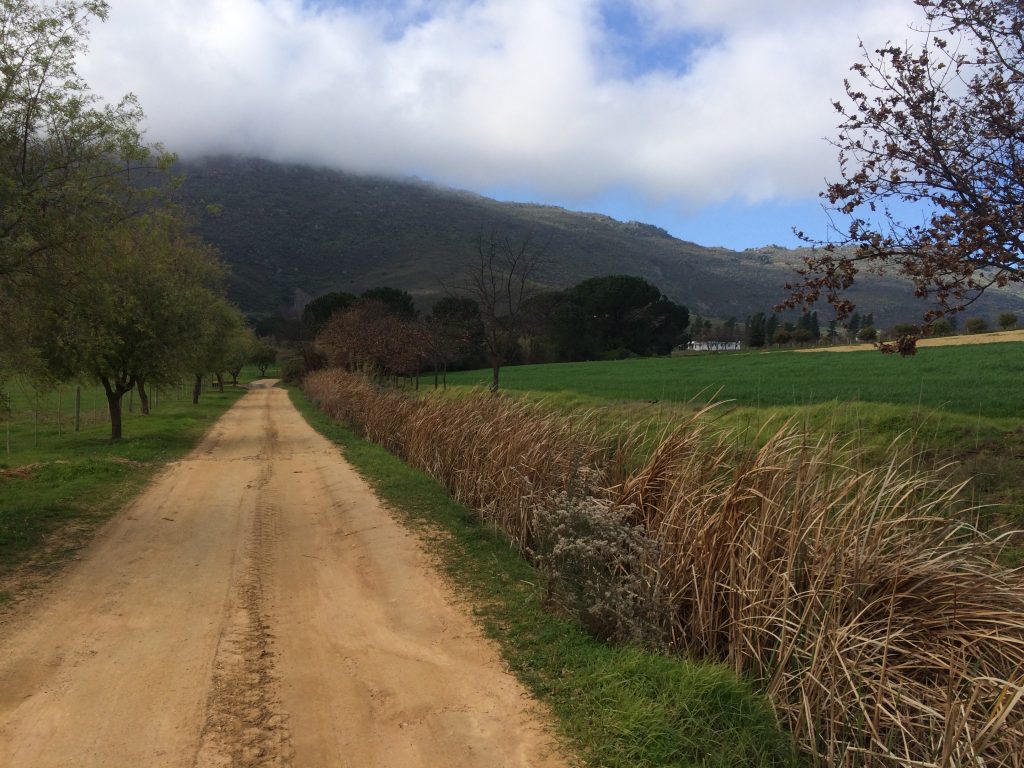 3.  Visit winery / vineyard outside Cape Town – within 30 – 90 minutes of Cape Town you'll have access to some of the best wine in the world.  To top it off, the land around the vineyards is gorgeous, with rolling hills, mountains, unique soil, trees and other scenery.  I highly recommend renting a car and checking out at least one winery while in South Africa.  There are many unique regions which have varied soils and types of wine grown because of the diverse geographic variables in each area.  The Stellenbosch region gets most of the attention but there are many regions with excellent wine.  There are literally hundreds of vineyards to choose from.
4.  Drive Chapman's Peak – within 10-15 minutes by car from downtown Cape Town is one of the most scenic drives in the world.  It's absolutely incredible.  Rent a car, take a tourist shuttle, or do whatever you can to get there; Chapman's peak is a stretch of road along the coast that wraps around and then back to offer a few of the land/city/ocean all mixed into one.  It's just spectacular.  Photos are easy to come by as beauty is everywhere, and there's a rocky rest area where you can park, sit and relax, take pictures, and just enjoy this breathtaking view.
5.  Hike Lion's Head – Lion's Head is another mountain complex just a few minutes drive from downtown Cape Town.  Fortunately it's only 10-20 minutes to drive from most parts of the city to the trail's starting point.  From the trailhead, plan on 30-40 minutes to reach the summit, which again offers some of the most picturesque views that you'll ever see.  Be warned though, there are some higher steps and several ladders that you'll need to climb in order to get to the very top.  Elderly and those not able to hike moderate trails won't be able to make it to the top, although even half way up the trail provides nearly the same views (just a bit lower) as the summit.  Also, the hike to the top is tremendous.  With views down Camps Bay along the coast.  Again, one of the prettiest views on earth, and I'm not exaggerating.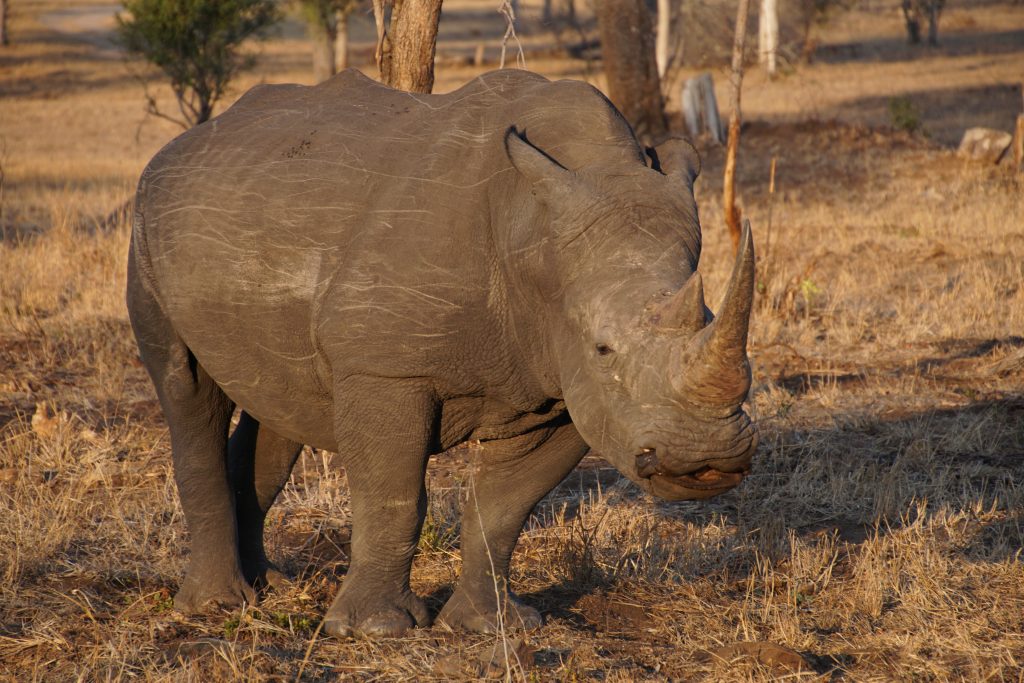 6.  Safari – In the upper NorthEastern part of the country, some of the greatest wildlife on earth can be found in private game reserves and national parks.  Elephant, giraffe, lions, cheetah, leapard, hippo, rhino and many, many other animals can be seen either on your own or with a tour group.  Keep in mind that Kruger National Park is huge, but still very possible to see most of the most notable animals on your list by yourself with a rental car.  Well kept roads, maps, and lots of animal life make it pretty easy to come across amazing photos and views in many reserves and parks.
7.  Whale watch (in Hermanus) – only 1 – 1.5 hours from Cape Town is Hermanus which is also known as "the whale watching capital of the world".  The drive there is interesting and beautiful on its own.  South Africa has some of the prettiest coastal drives and towns in the world (again, I'm not over hyping the "in the world part", trust me on this) and Hermanus is no exception.  Hermanus (population 30k) is a gorgeous town located right on the southeast coast about 1.5 hours from Cape Town.  Depending on the time of the year you can actually see whales from the cliffs outside of town, however most people hire a tour company and see them by boat.  The winter months (July, August, September) are the best time of year to see the ways, and as a bonus, it's not so hot either!
8.  Cage dive with Great White Sharks – Some of the best shark diving in the world takes place in South Africa.  Great white cage diving can often costs thousands of dollars per trip, but it can be done for $150-$250 for the day in South Africa.  Cage dives take place in 3 spots: Simon's Town, Gainsbaai, or Mossel Bay.  Mossel Bay is the farthest from Cape Town and the least popular destination for diving of the 3 locations.  Gainsbaai (pronounced "Hansbye") is the most popular destination and easiest to book.  Simon's Town is the most expensive, but also the most unique, as great white predations on seals are possible to view from the boat, as are complete breaches/leaps from the ocean.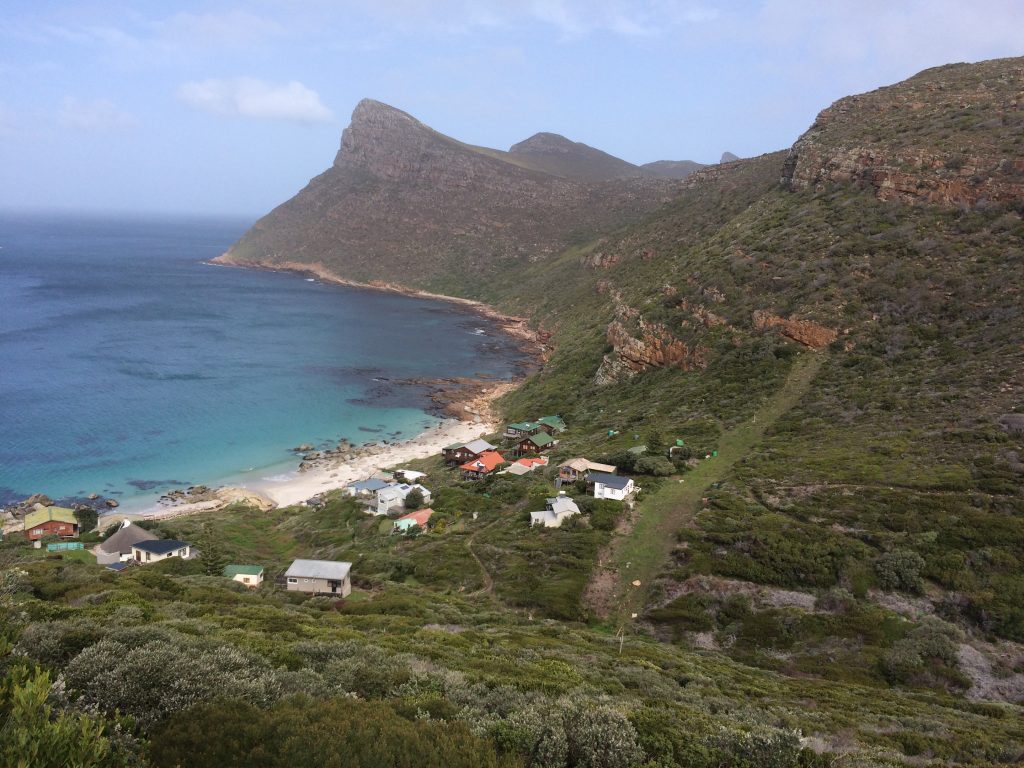 9.  See Cape of Good Hope – only 1 hour south from Cape Town is a fantastic lookout peninsula that is often called the southern most point in Africa (even though it's not!).  But when you'r there it definitely feels like it, as you have ocean on both sides of you and nothing else.  It literally feels like you're looking out into the end of the earth, but the actual southern most tip of Africa is a few more hours drive away.  This point though should not be missed if you can rent a car, take a tour, or hire a car to get there.  It's simply fantastic.
10.  Tour a township in Cape Town, or Johannesburg – although South Africa is the second wealthiest country in Africa, there are literally millions of people living in tin and wood shacks.   These areas are called townships and/or settlements.  Although they may look nearly identical, each has it's own story with some being mixed race settlements, all black, large, small, informal, and more.  Do not tour a settlement on your own by foot or car.  Even, Soweto, which has been transformed into a tourist hub, is not entirely safe.  In most settlements if you're a tourist (especially if you're white), you will have safety issues.  As an example, I toured the Haute Bay settlement just south of Cape Town near Chapman's Peak with armed police.  I was told if I drove my rental car into the settlement alone, even during the day, that I would definitely have a problem.  But several settlements have a tour group that you can take with people who actually live there.  I toured one settlement with workers from my hotel who were kind enough to take me to where they and their families lived.  Settlement tour groups are safe, and generally quite interesting and  informative.  In my opinion, visiting a township is another must during your African visit if you can make it work.
11.  Surf on the southern coast (Cape Town, Simon's town, Fish Hook, Port Elizabeth – some of the best surfers in the world are from South Africa.  The country has beautiful beaches and great waves.  Unfortunately the country also has masses of large man eating sharks.  Certainly most surfers never experience the agony of an up-close interaction with a great white shark, but during my trip a surfer near Port Elizabeth was attacked by a large shark during a surf contest broadcast live on local television.  The surfer made it away safely, largely because the shark got tangled in his board's leash that was attached to his ankle, then swam away after.  I love surfing, but that incident was enough to scare me away from getting on the board.
12.  Rent a car in Cape Town and tour the surrounding area – whether it's visiting the wine regions, driving the coast, or just exploring, renting a car is the best way to see South Africa.  DO NOT plan on using the bus or train system.  They are NOT SAFE.  I'm not exaggerating.  If you don't believe me, do some research or ask locals when you get there and you'll hear the same thing.  It's unfortunate, but true.  I'm a big public transport proponent, but not in South Africa.
13.  Walk the Cape Town coast – popular walking areas like Sea Point, Green Point, and the V& A Waterfront areas are filled with people on sunny days.  For casual walks and romantic strolls, the sidewalks and coastal paths along Cape Town's nicer suburban areas are comfortable and safe.  They are fairly scenic and have some cafe's and viewpoints worth photographing, but are dwarfed by the views of Chapman's Peak, Lion's Head, and Table Mountain.  If you're looking to relax and fit into local culture a little, the weekends along the coastal walking areas will be a good way to start.
14.  Visit Mandella's House – Mandela lived in multiple locations in the country during his life, including several jails, but his most famous residence is in Soweto.  Mandela's House is now a "museum", albeit the smallest museum that I've ever been to.  His modest home in the township now has memorabilia and photos from his life as a reminder of his life an work.  Not an amazing place, but interesting nonetheless.  Not a must for a first visit to the country, but if you have time, a spot to check off your tourist list.  Also, Soweto is tourist friendly but be careful.
15.  Tour the Apartheid Museum in Johannesburg – often included in a any tour of Johannesburg is a visit to the Apartheid Museum.  It's a worthwhile museum and can literally take several hours to tour to read all the information presented.  Note: taking pictures is generally forbidden inside.
16.  Visit Robbin Island – from land, you can see a small island off the coast where political and other prisoners were once held (similar to Alcatraz in San Francisco).  There you can view Mandela's cell and learn about what life was like for prisoners there.  Prisoners on the island were actually allowed to play tennis and volleyball there, but life wasn't easy past that.  Mandela spent 18 of his 27 years in prison here.  All Robbin Island visitors take boats from the V & A Waterfront area, with the total time for the rides and tours lasting around 4 hours.  The tour isn't great compared to similar prison related tours that I've been on but still worthwhile if you have the time.
17.  Visit a Diamond Mine – Only an hour north of Johannesburg is the Cullinan diamond mine which still produces tons of diamonds each year.  Tours are either above ground or below, with the below ground tours taking place hundreds of feet under the surface and lasting 3-4 hours.  Not amazing, but definitely interesting.  The Cullinan diamond was the largest one ever found in the world.
18.  Tour the V & A Waterfront Area – small shops catering to tourists right on the water complete with a shopping mall and ferris wheel, the V & A waterfront area is tourist central in Cape Town.  Most people visiting Cape Town spend too much time here in my opinion.  It's nice, but has a much more touristy than local vibe.  It's worth a few hours or half day here, but don't let this area swallow your time in Cape Town.  There's just too much else to see.
19.  Visit / Self Tour a private game or national park – It's not a safari, but places like Pilanesberg Game Reserve are amazing.  Also don't forget that you can drive you car and self tour in Kruger National Park.  The eastern half of South Africa has many protected areas to see wildlife and you don't need to spend a fortune to do so.  Certainly if you want to see lions and especially leopards, you might need to hire a tour company, but self guided tours can be blended in (with guided tours) to get the best of both worlds.  Note:  animal life is best viewed very early in the morning and late at night, because during the day many large animals rest and sleep.
20.  Take the Blue Train – most people haven't heard of the Blue Train, but it's an incredible but expensive way to see the countryside.  For those who like premium service and the old style steam trains, this is a one of a kind experience.  Different routes are available for booking as are various room types and accommodation.  One of the most popular routes is a 27 hour, 1,600 kilometer route from Pretoria to Cape Town.  Rates for the Blue Train can be found here.