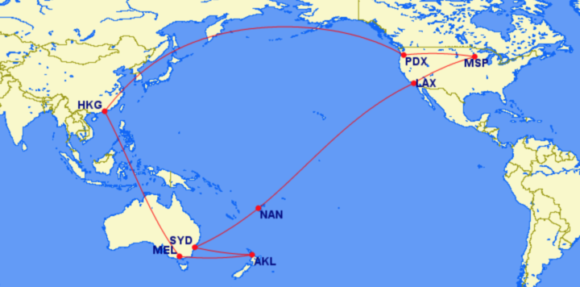 3 Jun. 2017
Navigating all of the trip planning options can be a challenging process, and for points and miles beginners, it can really be daunting.
Best Flight Award Websites
Here are some of my favorite resources to help you plan your award flight better and make use out of those hard earned miles
1.  Award Hacker
Kind of like those crib notes in college that helped you get through all those mind numbing tests.  Redeeming points and miles can sometimes dull the senses  when you really get down in the weeds.  This site helps by giving users some simple fields like class of service, number of stops, on and off peak awards, and most importantly which points currency/airline that you desire.
2.  Milez.biz
Simple website that shows the award prices for economy class, business class, and first class flights.  Enter any two cities to find out how many miles different frequent flyer programs charge for an award flight.  Users are able to make class of service selections in the searches too.  Or just enter the mileage program that you have miles with and the number of miles you have, and it will tell you where you can go.  Nice planning site.  Website only, no app.
3.  Flyermiler
Simple but great website that tells you how many miles to get from one destination to another.  For example, if you were wondering how many miles from Denver, CO to Tallinn, Estonia you could type in MSP or Minneapolis in the search and just Estonia in the destination cell if you wanted.  You don't need 2 cities to make it work.  And boom!  The search will show a list of major airlines and the award miles that it takes to make your trip according to the class of service selected.  When you click on the mileage and airline that look appealing some notes about the award fare will appear.  The site saves people the hassle of paging through different airline award charts on multiple websites.  It presents it all in front of you in one shot.  Website only, no app.  Wonderful resource.
4.  Travel Codex Award Search Tool
Similar to flyermiler.com, Scott from TravelCodex (formerly Hack my Trip) designed this basic award search tool that tells you what amount of miles are required from one airport to another.  Most people will use the Basic mode previously described, but there is also an Expert Mode in which CPM (cents per mile) value and information is also displayed.  You'll have to look up most 3 digit airport codes if you don't know them already, but that is an easy Google search.  Website tool only, no app.  Great!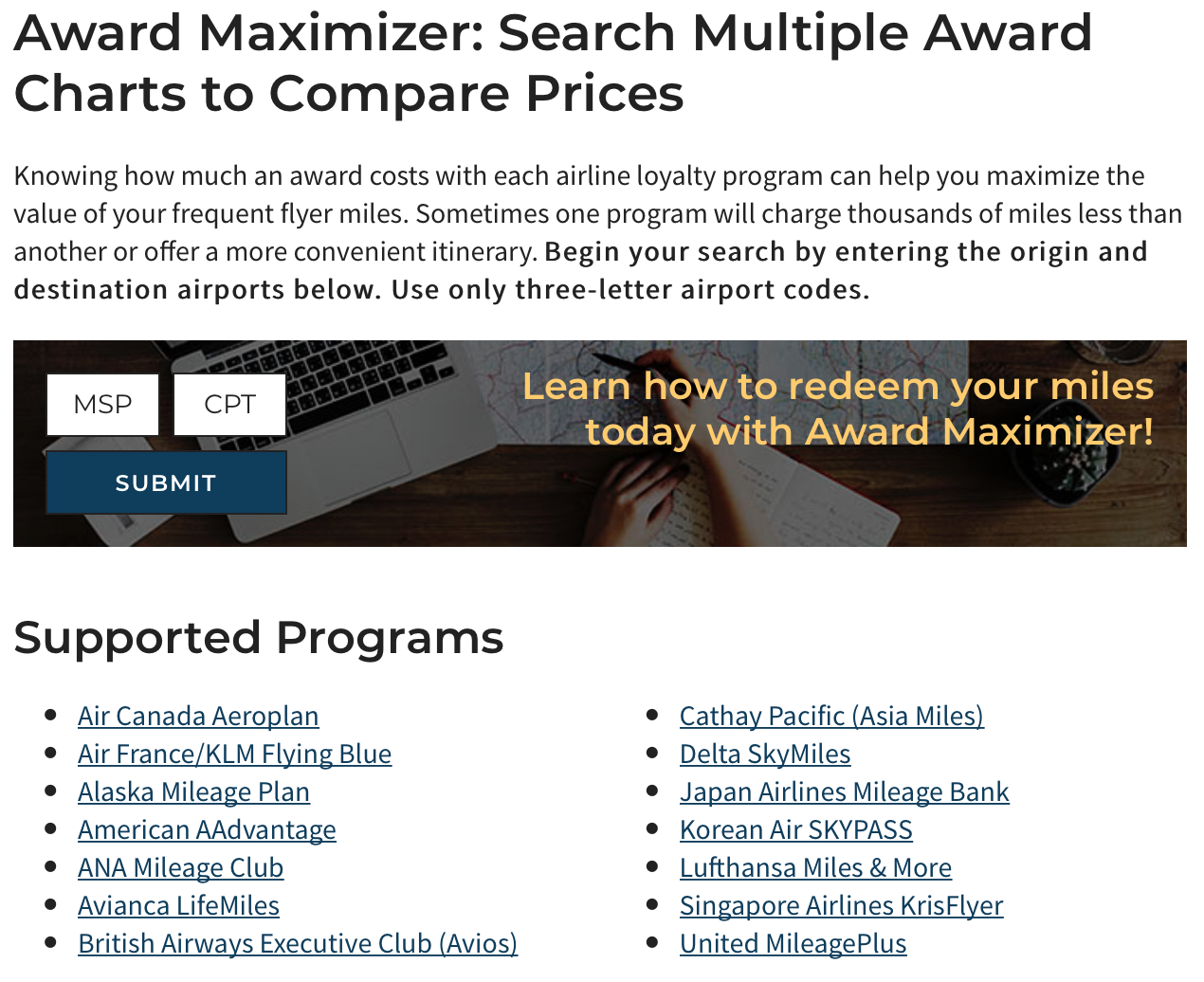 5.  PexPortal
New website that's coming out of beta testing.  Initial searches seemed to work fine, but when I alter the search it struggles.  For example, a search for award space on any airline 10 months out from Minneapolis (MSP) to Cape Town (CPT) didn't produce any results.  The error message:
Oops, looks like there aren't any flight results for your filtered search. Try to broaden your search criteria for better results.
No results really?  Theoretically, the site allows you to search for award space across different airlines at the same time.  The searches that I've done seemed considerably slower than the other award sites that I've mentioned thus far, but perhaps you'd have better luck.  If a search does return results, the tool shows the mileage price/cost and lists the taxes and fuel surcharges for each award!  The site could be a diamond in the rough, but it's been a struggle for me.