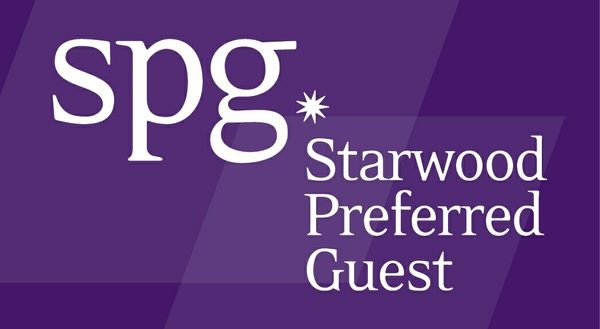 19 Apr. 2018
Faithfully Departed
The Day I left for my Eastern European trip, Starwood/Marriott was set to release the overhaul to the new program(s).  When I first heard about the news schedule for the announcement, I was dreading it.  When large dominant companies merge, I assume the new structure will not be good for consumers.  I've recently surpassed a million SPG points, and I was very concerned at how I'd be able to use those points in the future.  Certainly those points would always have value, the question is how much and for what kind of award redemptions?
I'm in Belarus now, however I have been occasionally checking some points news while on the road.  I glanced over the new changes in a nice post from Gary Leff at a View from the Wing.  The main thing that I was concerned about was whether or not SPG points would still be able to be transferred to airlines.  Slightly below that on list of concerns was if the (20%) airline transfer bonus would remain in place as a benefit.  Fortunately, both benefits seem to have remained in tact!  So my million SPG points, now becomes 1.25 million (as long as I transfer all the points to airlines).  With no bad news around airline transfers surfacing, that just saved me 250,000 airline miles.  Love it!
The news about SPG removing the 25,000-35,000 sign up point bonus structure for personal cards and replacing it with ($200 of) cash back?  That's not a positive change in my view.  Fortunately I have both the personal and business SPG cards.  For those of you who have been thinking about getting an SPG card, hopefully you've made that jump to secure one or both of them.
Status Schmatus
The other SPG/Marriott news is pretty ancillary to me.  My hotel status is through the cards that I have in my wallet and from the manufactured spending that I do.  Some MS is able to elevate status by achieving spend thresholds, while other MS just earns points (that can be used to "buy" status/upgraded rooms on hotel stays if desired).  For others in the points hobby, I know that status changes to Marriott/SPG are very important.  I'm not demeaning those changes, but just pointing out with how I collect and use points, hotel status is of little concern.
Although lower and mid range status is possible, I can't achieve top tier hotel status with any of the cards that I own (wish I had the Chase Ritz card, but I don't), but I'm not a huge hotel guy anyway.  If I don't get a free breakfast in stay, then I walk down and get some simple food at a local market or supermarket.  Certainly some splashy hotel redemptions that I'm tentatively planning on taking in the future (overwater bungalows in remote locations for example), status can be very significant.  However, outside of those trips hotel status (as a single traveler) isn't important to me.
Other News
The Ultimate Rewards to Korean Air transfer delay also grabbed my attention, as Korean has some outstanding value/award sweetspots that will hopefully remain in tact for some time.  The change is largely a non-issue or small factor if the award is managed properly, so that's good news!
I had also heard that there was a rumor that Walmart was hard coding it's system and no longer accepting Visa gift cards (VGCs).  I left before that rumor hit, so I wasn't able to test any stores and cards.  However, from what I can tell from others thus far is that VGCs are very much allowed at Walmart.  So that too is a good news (in the MS community)!
But the most intriguing piece of points news that I've read on my trip are the leaked details of new (Amex and Chase) Marriott and SPG credit cards.  The reported intel that the new Marriott and SPG cards are offering 2x for general spend could potentially be huge.  It could also mean that the SPG/Marriott points would just be worth less (when the programs are fully integrated) going forward.  But if I'm earning 1.25 points per dollar spent on the Amex SPG cards right now, pushing that earn rate all the way up to 2x is pretty wonderful.  We'll see what the final earn and value rates end up shaking out.
Summary
Overall, some positive news in the points world in just the first few days of my trip.  It's been kind of a wild news week.
As a side note, today I was followed by a group of adult men and then confronted by a police officer for taking photo/video of an outdoor market on the outskirts of Minsk.  Who knew that filming potatoes was so controversial!  I'm just happy and thankful that he didn't confiscate my camera gear.  Past that, let's just say that MS is truly dead in Belarus.  In fact, MS never had a chance at living here, as countries with dictators don't seem to be MS friendly!