12 May. 2018
Homeward Bound
After 2.5 weeks in Eastern Europe it was time to return home.  I didn't want to go, and neither did my buddy that I was traveling with, but we can't always get what we want.  If I could make it happen, I'd still be over there now.  Which reminds me, I should probably try and make a dime or two on this blog, so I can actually travel more.  But I digress…
Our trip started in Minsk, Belarus then moved south into Ukraine, across near the Polish border to Lviv, and up into SE Poland to one of my favorite smaller cities in Europe:  Krakow.  9 total flights in 16 days of travel, 6 airport lounges, 2 Airbnb and 5 hotel stays made for an active itinerary.  I left my jacket at the airport security check point in Krakow which really put me in a negative mood on the return, but with only 2.5 hours of sleep, something was probably bound to get messed up.
Our flight departed early at 6:15 am from Krakow, and upon landing in Frankfurt, we were met on the tarmac by our first driver and a very nice, decked-out, Mercedes AMG.
My buddy is a car guy and has done some racing in highly modified corvettes and other cars at various tracks around the country so seeing high end European rides in this setting was pretty cool for him.  I had also been looking forward to the experience.  It was a pretty short ride, only around 5 minutes, by the time we entered the vehicle to when we stopped just outside Lufthansa's First Class Airport Lounge.
Maybe it was the lack of sleep or giddiness inside the nice ride, but I set my passport down on the center console in the backseat during the ride, and that's where it remained as I exited the vehicle.  I didn't realize the error until 15 minutes later when I tried to retrieve it for the lounge.  That brought on some serious panic for 5 minutes until we located the Frankfurt airport's police station.  I explained the situation to them, assuming they had the phone numbers of all of the Lufthansa drivers on the tarmac.  They didn't, and it took 45 minutes or so to get my passport back.  Thankfully I did get my passport back, but that did mean roughly an hour less in the First Class Lounge.
Lufthansa's first class lounge is pretty spectacular.  We had 1.5 hours or so there before we needed to board out flight.  Another hour or so would have been really good, but thanks to my idiot passport move, that extra hour went bye-bye.
After being greeted at the entrance by a personal assistant, we were issued new first class tickets with a first class jacket sleeve, were told what time "our car" would be ready to bring us to our next plane, and and then welcomed into the lounge.  I also left a jacket in the security area in Krakow, so another 30 minutes was wasted in the business area making calls to try and track that down.  Misplaced passport and lost jacket = tough travel morning.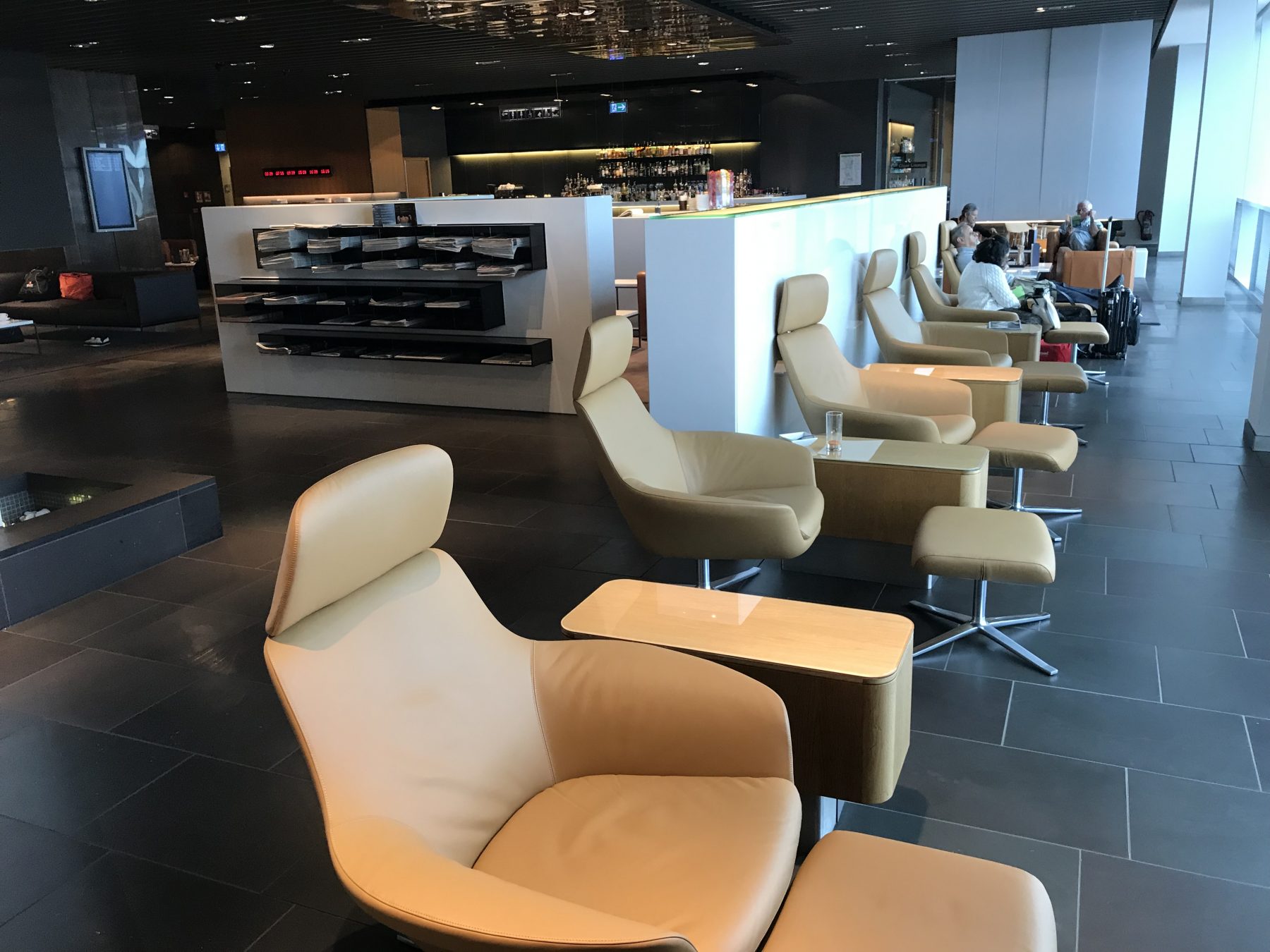 We arrived mid-morning into the lounge, and breakfast was still being served.  The As you enter the center portion of the lounge, there is opportunity for food and drink all over the place.  A large buffet area is adjacent to a formal dining/seating area where guests can have table service and order off the menu.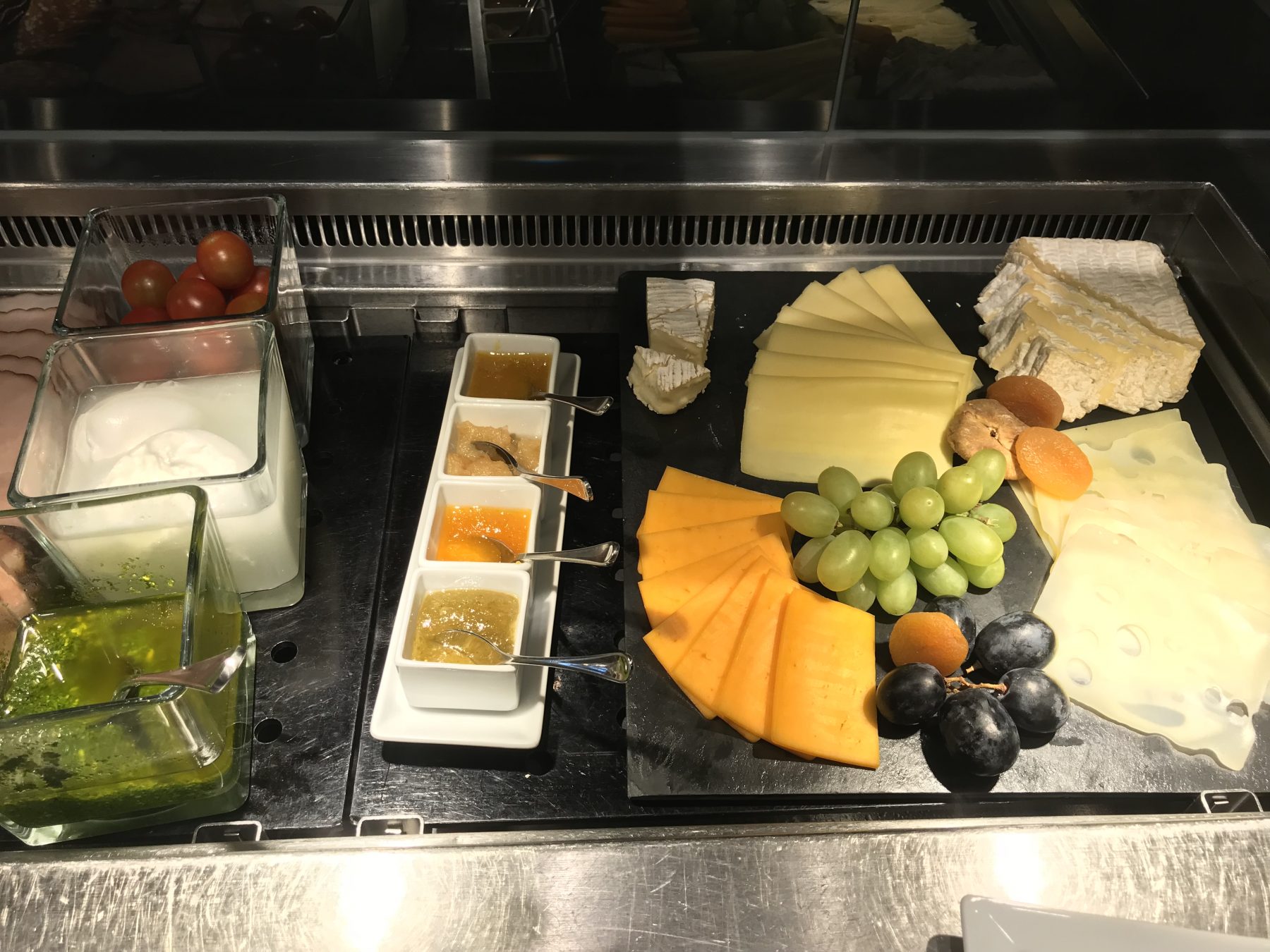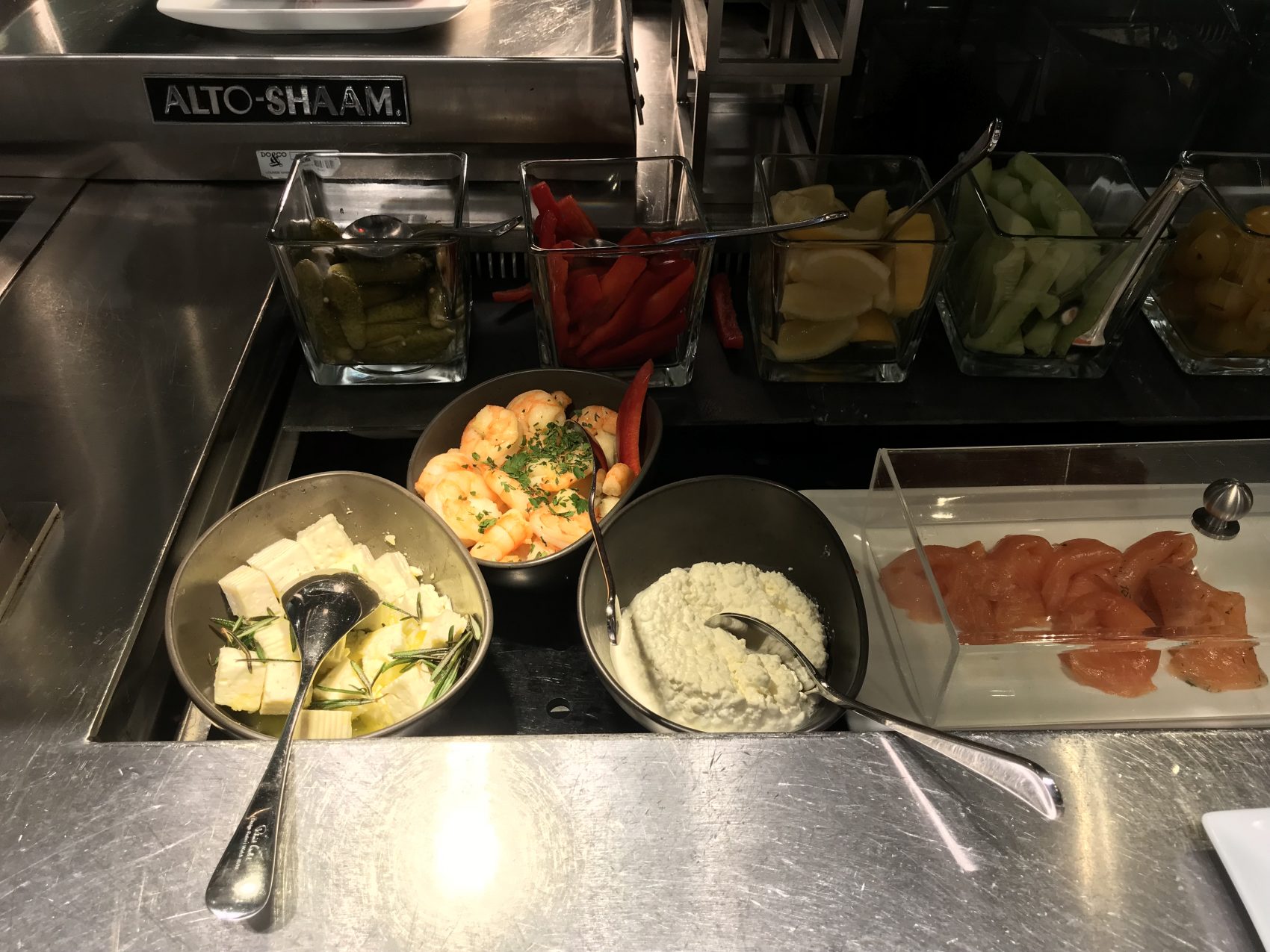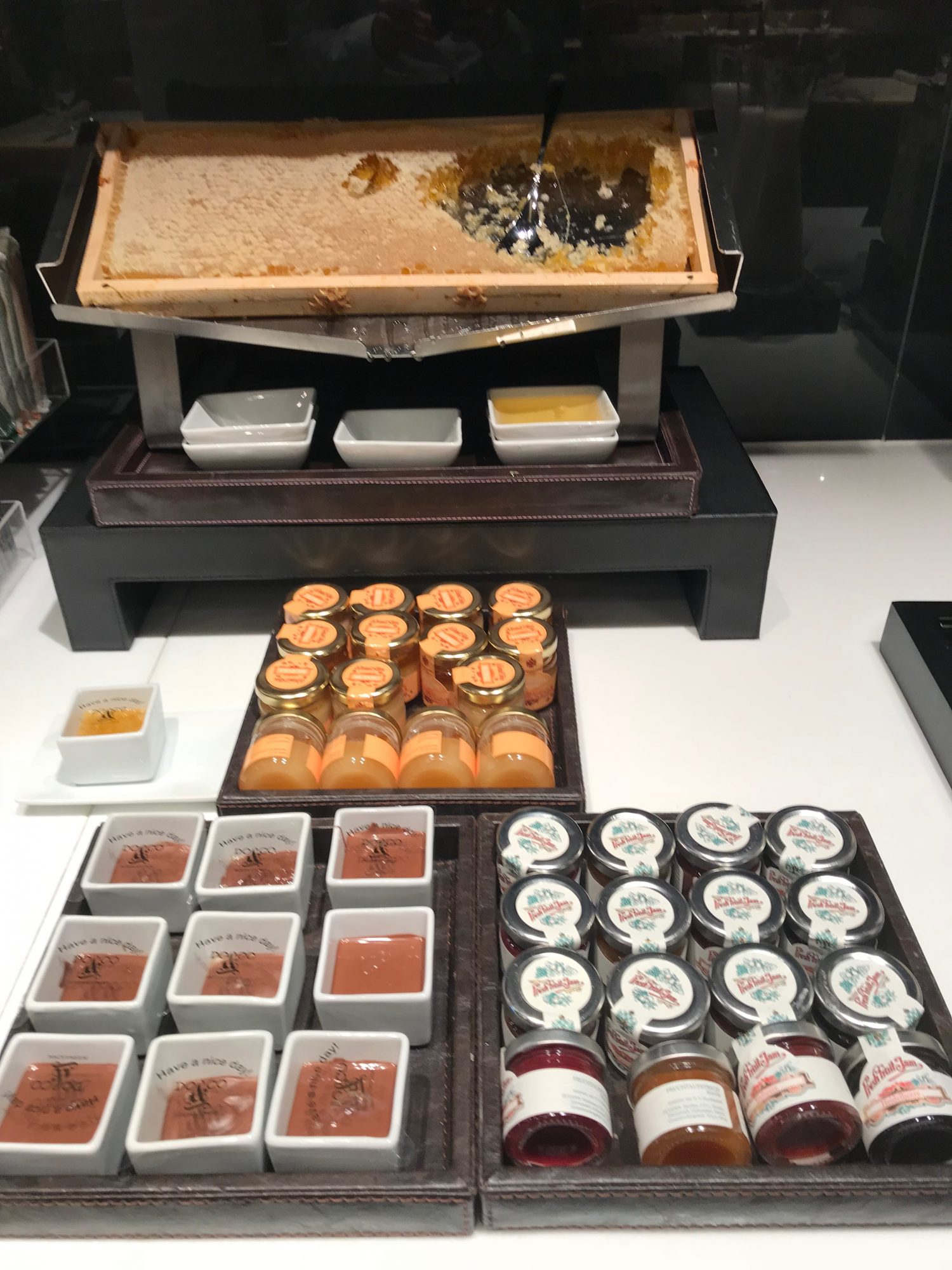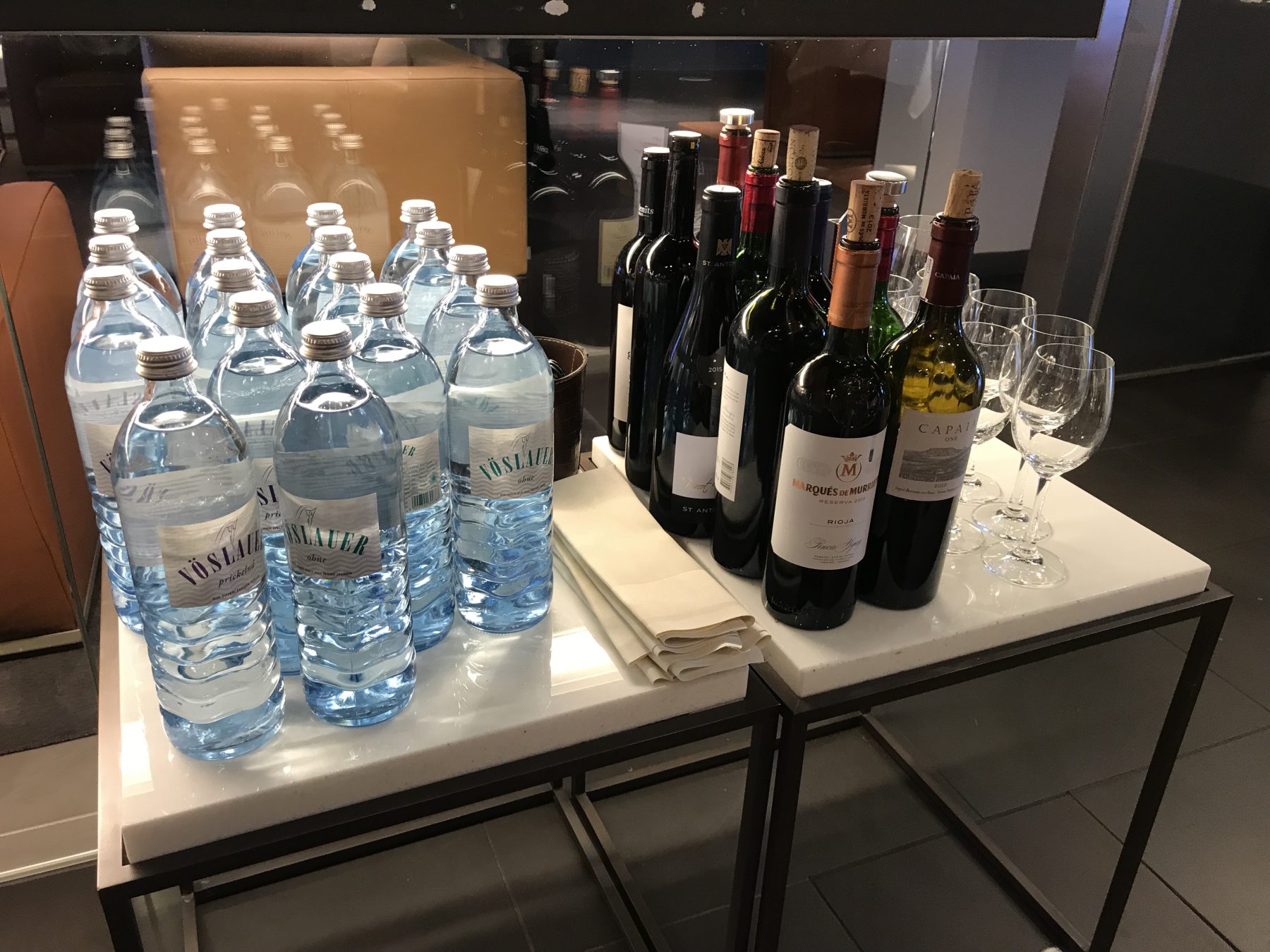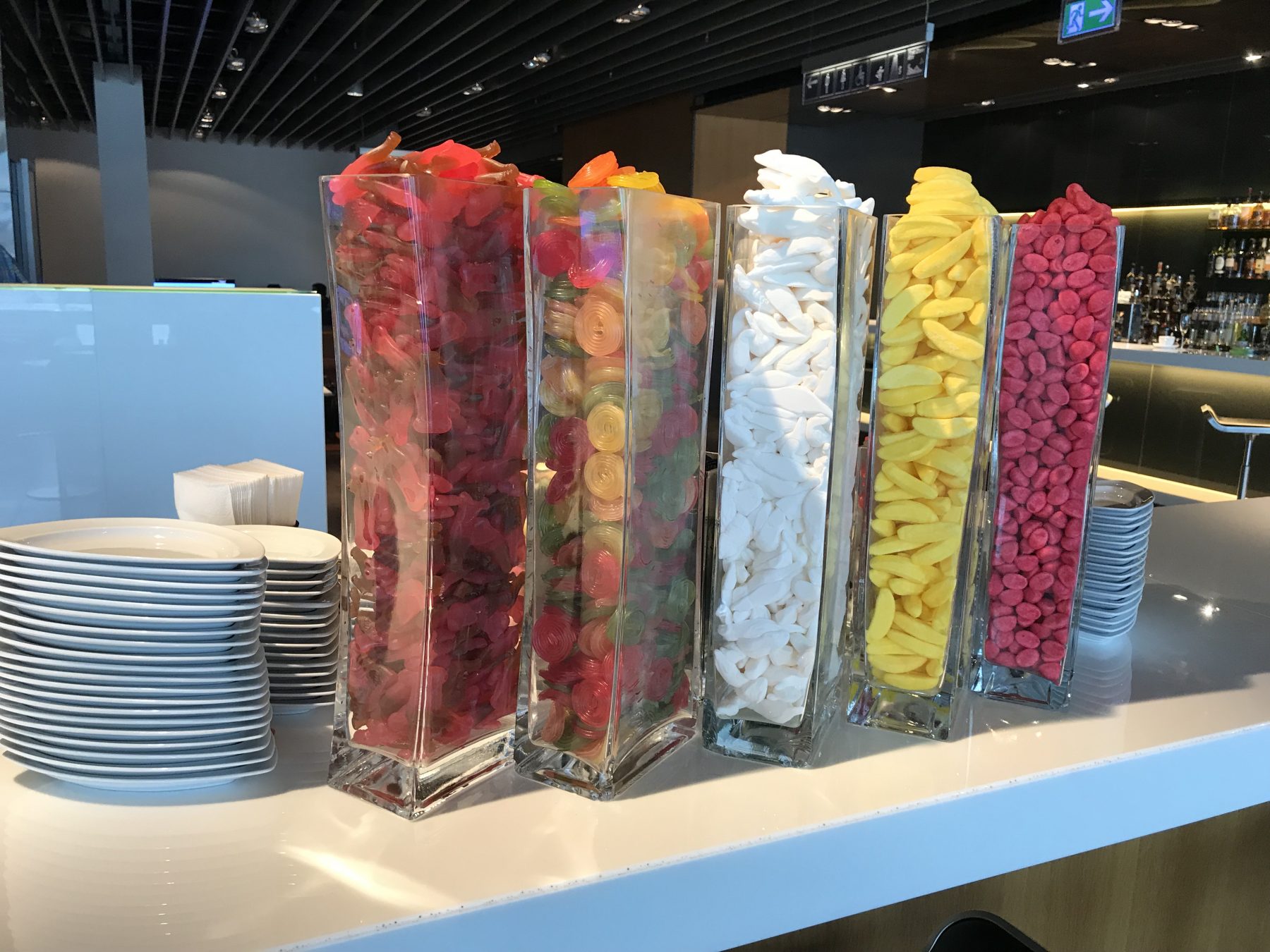 After filing ourselves with some great food and drink, we were escorted to our driver (and Porsche) onto the Tarmac about 45 minutes before the flight departed.  A nice way to wrap up a couple hours in between flights.
Summary
Lounges generally aren't that important to me, but they are a perk that I'm starting to value.  I do appreciate the chance to eat at no cost, so if a lounge has some reasonable food options, that's great. The Lufthansa has the best of just about every aspect of an airport lounge.  It's comfortable, spacious, clean, plenty of food and drink, and everything there is top notch.
On 2.5 hours of sleep, a few mishaps and some unnecessary stress accompanied the morning visit to Lufthansa's first class lounge.  As a result, I didn't have enough time to experience the lounge fully.  There's also Relax chairs, two quiet rooms with day beds, four shower rooms (including one with a bathtub).  I also forgot to get into the bathtub room and grab a yellow duck!  Hopefully next time.