25 Apr. 2018
Un-photogenic
Minsk isn't very photo friendly.  The city itself is a bit of an architectural eyesore, and in some areas photos aren't permitted.  The airport is definitely one of those photos restricted places, so getting some pictures of the (international) Business Class lounge there wasn't easy.  If you do take photos in the Minsk airport you'll be confronted if someone sees you.  The level of confrontation depends on the mood of the airport or security personal.  Just remember, in country where the state has so much power, you're essentially in their hands.
I was lucky in that my friend and I arrived early in the morning and the lounge was pretty dead.  At the time I entered, there weren't any other guests here.  In the 1.5 hours that my buddy and I stayed in the lounge, around 5 of so other guests made their way though.
The lounge is definitely different than any other lounge that I've been to.  I wasn't expecting much, but walked away very pleased.  The food was good, there was an ample amount offered as well as a good assortment of drinks, and the seating was comfortable and plentiful.  Heck if you wanted to sleep or get a massage that was available too!
How to get there
After you pass through security, take the stairs up to the next level to the Business Class lounge.  The lounge is for International flights only, and does accept Priority Pass.  I can't really imagine people flying domestically in Belarus very often, so the fact that the lounge is for international flights only doesn't seem to be much of an issue.  Once up the stairs, you walk down a hallway and the lounge is down at the end.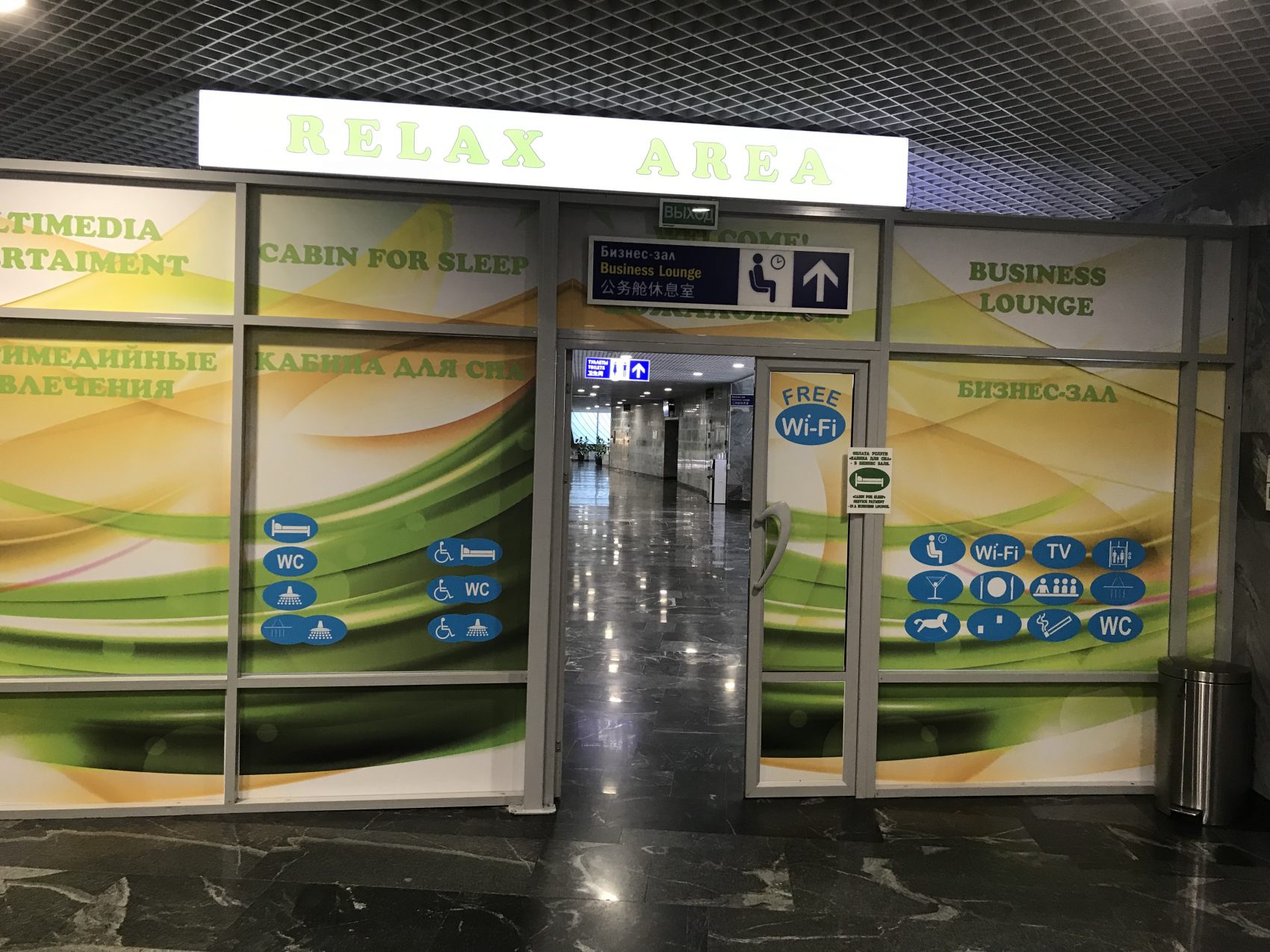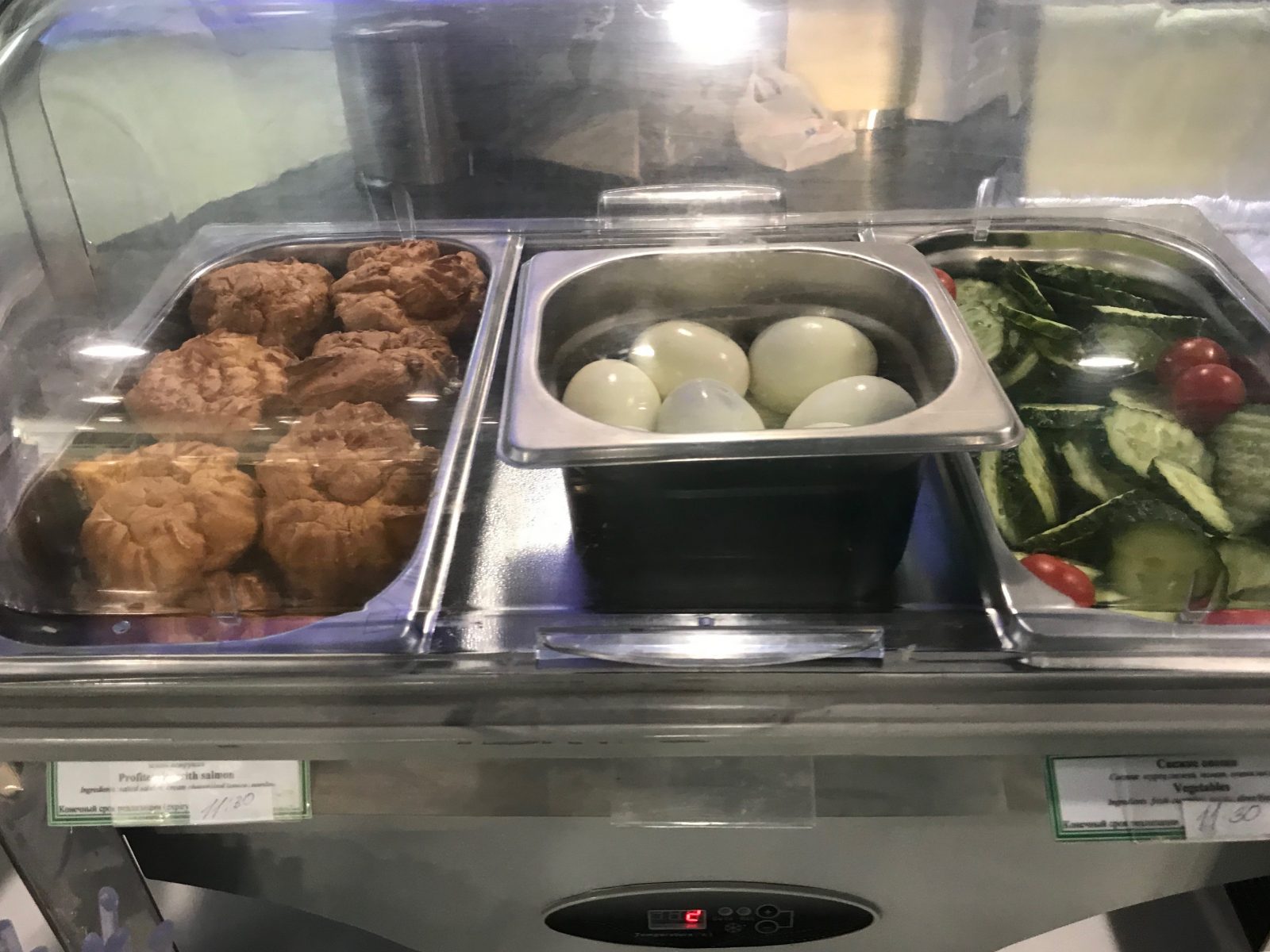 Other Details to Consider
Bedrooms available
Children under 2 years old admitted free
Massage chairs are complimentary (I didn't see them)
Separate prayer room (I didn't see this either)
Smoking room
Maximum of 2 hours stay
Summary
I really enjoyed the Business Class Lounge in the Minsk airport.  In a city with outdated architecture, I was expect the bare minimum in a lounge but this one was well beyond that.  I few to Kiev where the Business Class (MasterCard) lounge there is pretty poor (few food and drink choices) and well below that in Minsk.  Much of the photo phobia around government related areas like the airport stems from a terrorist attack in the Minsk metro system where the culprits took photos of the metro as part of their attack plan.  I was confronted in the lounge for taking pictures, but fortunately nothing came from it, as I had built up some rapport with the lounge manager before that.