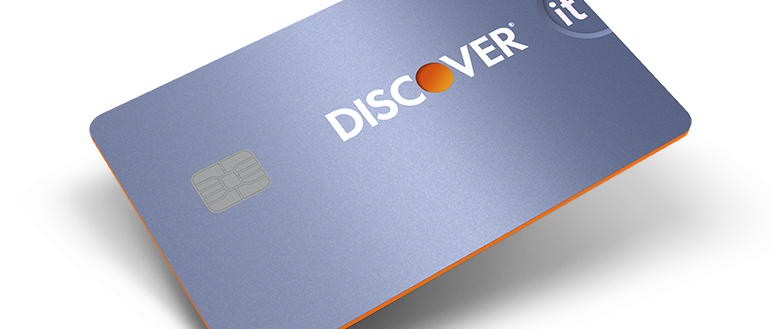 25 Sep. 2020
Plastics
It's been awhile since I last applied for new credit cards.  In August 2019, I applied, and was approved for, 7 new credit cards.  Seeing the approvals and points hypothetically roll-in was great, but applying for that many cards led to issues, and I was actually shutdown by one of my major banks (who later re-opened my cards after speaking with management on the phone several days after my accounts were frozen).
Before applying, I had a list of 12 strong credit cards on my list to choose from.  I had actually considered applying for each of those cards at some point, but had to whittle down that number.  Some of the cards on my list were under the radar or local bank/credit union options.  Although some of those cards were on the top of my application list, they are virtually impossible to get if you don't live and bank in the states/areas where they were being offered, so ultimately, I had to leave them off my list this time.
I'm also a year away from a possible step into 5/24 status with Chase.  I've had many credit cards over the past 7+ years, but also felt that I had a solid overall wallet and didn't need many new cards to get me to achieve my goals.  The days of a 10+ card app-o-rama are over with.  My goal was in the 3-5 new card application range.
Survey Says
Although my credit card list seemed exotic, the cards that I ended up applying for were pretty ordinary.  Here are the list of cards I applied for this past week and the results: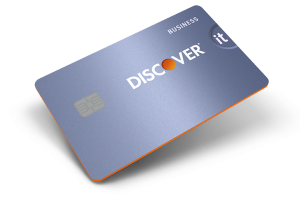 Discover It Miles Business – I've had 3 personal Discover It Miles over the past 39-40 months, but that card has taken turns for the worse lately.  Low approval credit limits, payment holds, the inability to combine credit from old cards to new ones, and constant denials for credit line increases throughout the life cycle of the card have made the personal version much less appealing than it has been in the past.  Many people I know have been applied for a paltry $4k credit limit for new personal cards, despite having high credit scores and income.  Small credit limits for new approvals might be due to the corona virus and economic issues that have followed, or could be linked with people gaming the card's substantial first year 3% cash back. Whatever the reason, I decided to give the business version a try instead.  Most people in the points hobby don't realize that there is a business version of the popular 3% cash back card, but there is.  Although the credit limit I was given was higher than $4k, it's still less than Discover has granted me in the past.  I have no idea if the card will operate in the same way that the personal cards did, but am hopeful the experience will be cash positive.  Instantly approved.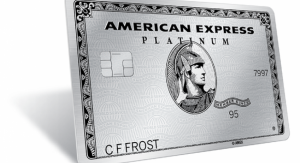 American Express Platinum Card – I already have a variety of Amex Platinum cards, but have actually never had the basic personal version.  While the Business Platinum has a wide range of sign-up bonus offers, the standard sign-up bonus for the personal card has been 60,000 Membership Rewards as far as I can remember.  Before applying I didn't even think of checking the latest or historically high sign up bonus.  It turns out that less than 24 hours after I applied, there were offers of 75,000 and 100,000 Membership Rewards.  Initially I thought I had missed out on the higher bonuses, but after checking, it turns out that it was just bad timing.  The difference in points was substantial; an extra 15,000 ($187.50) or 40,000 ($500), but to dwell on it is useless not only because the increase was out of my control, but also because I applied for the card for a specific purpose; downstream options after year 1.  Instantly approved.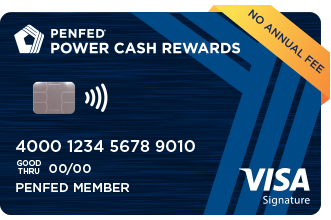 Penfed Power Cash Rewards Visa Signature – I've been a member with Penfed for years and recently had my rewards account suspended due behavior that Penfed didn't apparently like very much.  I had 2 Power Rewards cards that were important to my success last year.  However after receiving the nastygram from Penfed months ago, I decided to close the credit cards and reopen another to see if rewards would be paid out with a new card.  I changed my checking and savings account numbers too as secondary precaution, although I doubt that was really necessary.  Either a new card will allow rewards to be earned or Penfed had blacklisted a person's entire membership via personal details (name, social security number, address, etc.).  Although the card offers a decent but not amazing 2% cash back, it could still be useful as a cash back option.  I guess I'm the data point I want to be on this one.  There was no sign-up bonus offered on the card.  Instantly approved.
If I can hold steady with my current credit card portfolio for the next 11-12 months, getting below 5/24 might actually become a reality.  It's a goal that hasn't seemed very realistic considering the amount of new credit cards that I've been approved for over the past 5-7 years.  With 3 major bank shutdowns in the past few years, I created some modest points (and cash) goals for the next 12+ months.  These cards will keep me on that path of reaching those goals.